Frederick Paul Silberstein,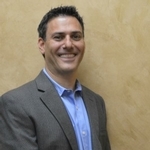 (561) 220-0041

954-629-2084 cell phone

FRED@SFPADUISORS.COM
366 E Palmetto Park Rd
Boca Raton , 33432
Receive Email Alerts from Me
Graduating from the University of Arizona in 1994 Fred Silberstein is a major asset for The Agency. Before Fred worked as a licensed Real Estate Agent was working as a CPA specializing in mergers and acquisitions. He formerly worked at Price Waterhouse as an auditor. He has completed 150 deals in the HVAC plumbing space.